Choose from the Categories on the Left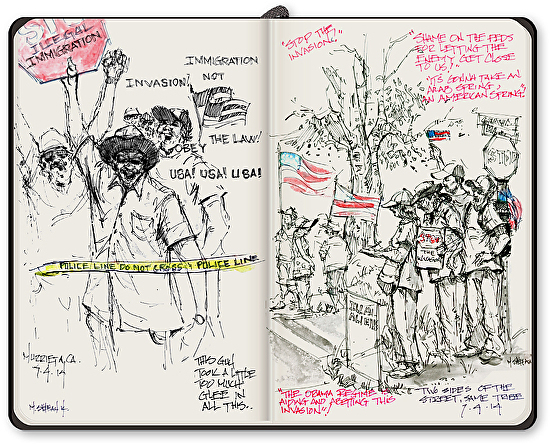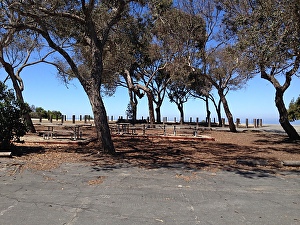 I'm in the process of scheduling workshops in San Pedro, California. I'm trying to figure out timing. Right now I'd like to start in September. I should be able to do any type of class I want without having a long approval process. I plan on starting with kids illustration (this will not only be children's books but any type of kid related work), art for educators, plein air, watercolor etc.
I'm really excited about this location. It's on the bluffs overlooking the ocean, has outdoor tables under the trees and great rooms. It's a seriously great spot. Contact me if you're interested so I can get a gauge for scheduling. If you're an elementary, middle or high school school teacher I'd really like to hear from you for the art for educators class.
I'll be doing a three day fast sketch workshop at the Riverside Art Museum. It will be on consecutive Sundays. September 14th, 21st and 28th. They have great facilities and it's right in downtown Riverside, a perfect sketch area. Here is their link:
http://www.riversideartmuseum.org/education/adult/
Urban Sketchers just posted a story about my sketch reportage work. This is another one of my favorite sites:
http://www.urbansketchers.org/2014/07/sketch-artist-mike-sheehan-brings-new.html

James Gurney's blog post about my sketch reportage for KPCC on Gurney Journey. One of my favorite blogs.
http://gurneyjourney.blogspot.com/2014/07/radio-sketch-artist.html
I'll be on Off-Ramp this weekend. 89.3 KPCC (radio). It airs Saturday at noon and Sunday at 6 pm PDT. It'll also be available on the podcast. The interview is about sketch reportage.
My interview alone is here: http://www.scpr.org/programs/offramp/2014/07/11/38332/off-ramp-the-only-radio-show-with-a-sketch-artist/
Latest sketches for KPCC's Off-Ramp titled "Immigration News: Sketches of Murrieta and the undocumented migrant debate" is up. Full article and all the sketches here: http://www.scpr.org/blogs/offramp/2014/07/07/16969/immigration-news-sketches-of-murrieta-and-the-undo/
Dates for workshops at UCR Extension in the fall have been finalized. I've added links to the registration page in the workshops section and below: